Romantic Beauty Makes Generous Donation to Advancing Justice LA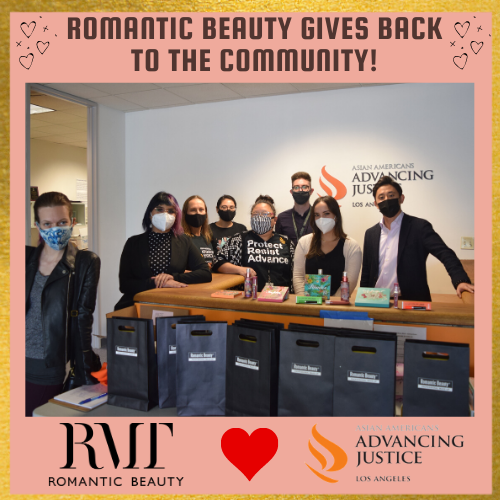 Amidst LA city reopenings, at Romantic Beauty Cosmetics we want to do our part in ensuring the community continues to take precautionary measures to reduce the spread of Covid-19 by donating 30,000 bottles of hand sanitizer and 120,000 KN95 masks to the entire LA community.
To faster execute our efforts, Romantic Beauty teamed up with Advancing Justice-LA, a local non-profit organization who  provides legal services and education to individuals, as well as advocates on key civil rights and social justice issues. 
By making the generous donations to Advancing Justice- LA, Romantic Beauty fully trusts the personal protective gear will be distributed to those in most need and help fulfill our mission of genuine involvement in our community. 
As the company continues to grow, Romantic Beauty aims to make a variety of donations to different non-profit organizations with similar missions as ours. Follow us along as we stay committed to serving and supporting our diverse Los Angeles community, and know that when you purchase our high-quality cosmetics, you're supporting a brand who truly cares about social issues and what we can do to help.